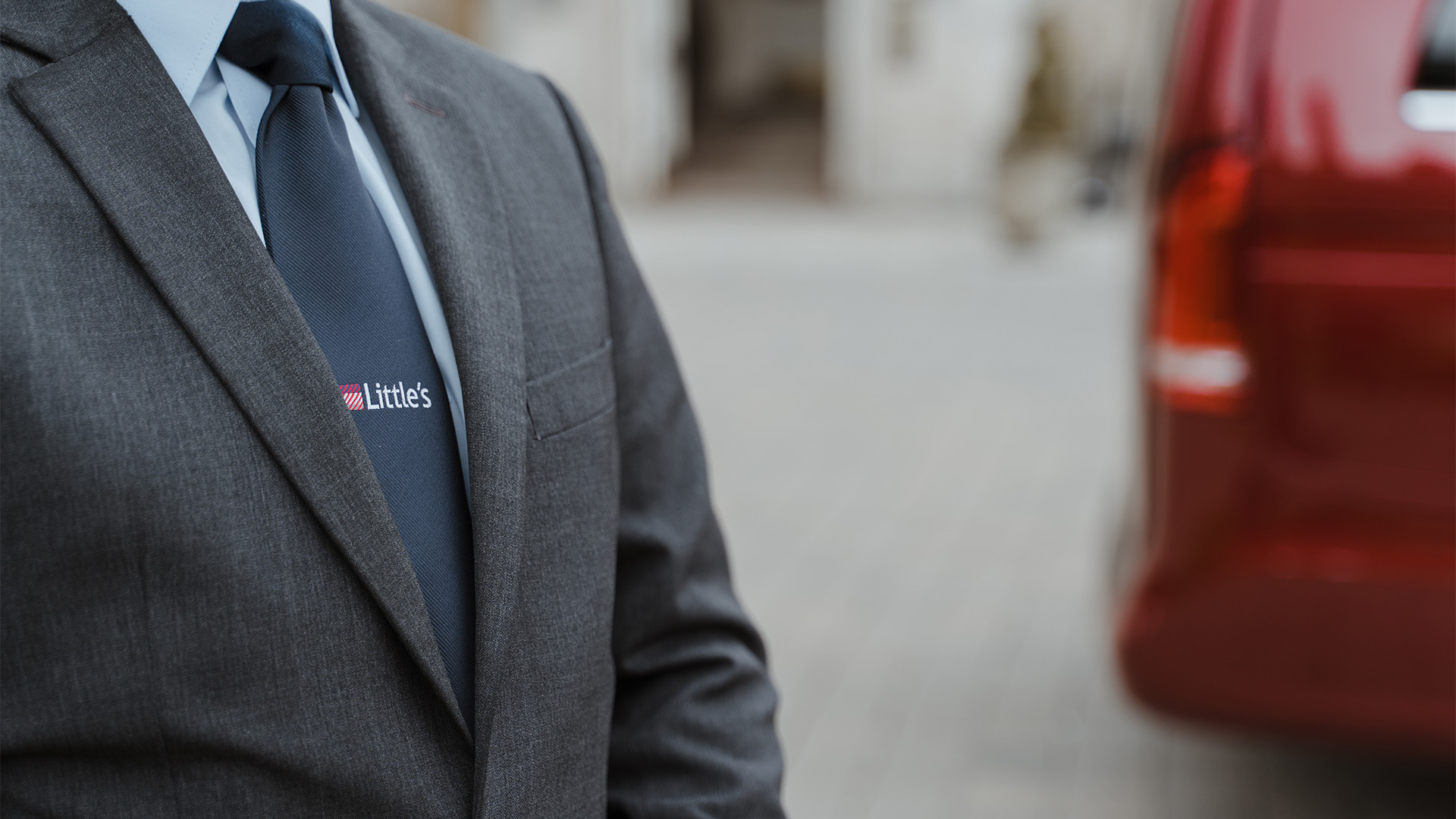 Reservations & Operations Executive
Looking for a position that will use your customer service and operational skills in a new and exciting environment? Little's Chauffeur Drive are looking for a Reservations & Operations Executive to join our team to provide a seamless and professional service to our clients in the corporate, events and leisure markets, who trust us to handle their executive transport requirements in Scotland and worldwide.
The Role
Little's is an innovative and forward-thinking family business, which has been in operation for 55 years. When you are part of our team, no two days are the same! One day you could be at assisting with the management of a large-scale event in Scotland and the next day it could be Paris. All of this is done from our Headquarters in Glasgow.
You will be the first point of contact for all of our clients, passengers, chauffeurs and affiliates worldwide. This is an extremely fast-paced environment; you will be taking reservations, quoting for hires, communicating with our chauffeurs and affiliates, allocating cars and chauffeurs for each hire and generally ensuring the smooth running of the business on a daily basis.
The Person
We need someone with a "can do" attitude who takes great pride in providing excellent customer service. You must be highly organised and able to handle working on many different tasks – all at the same time as well as thriving whilst working under pressure. You will have an excellent geographical knowledge of Scotland so you can confidently advise our clients and chauffeurs. You will be fluent in spoken and written English and as we operate globally, a second (or even third) language would make you a great asset to our already multi-lingual team.
Many of our team come from a hospitality or events background, giving them a great understanding of the luxury market, and excellence in customer service our clients expect. Previous experience in the events/hospitality/tourism industry would be a distinct advantage in this position, but what is essential is the right attitude, a desire to learn new skills and the ability to manage your time effectively. Having a sound knowledge of the geography and road network of Scotland is also extremely desirable.
The Hours
We are a 24-hour business and our reservations team work on a shift basis to cover day time office hours of 8am to 9pm Monday to Friday and one weekend in every four would also need to be covered. Flexibility in working hours is essential during particularly busy times and you may be expected to work longer shifts or additional weekends to cover during large events.
Apply
In the first instance, please forward your CV and a covering letter explaining why YOU are the perfect candidate for the position. NO AGENCIES PLEASE. Robert McKenna, General Manager robert@littles.co.uk