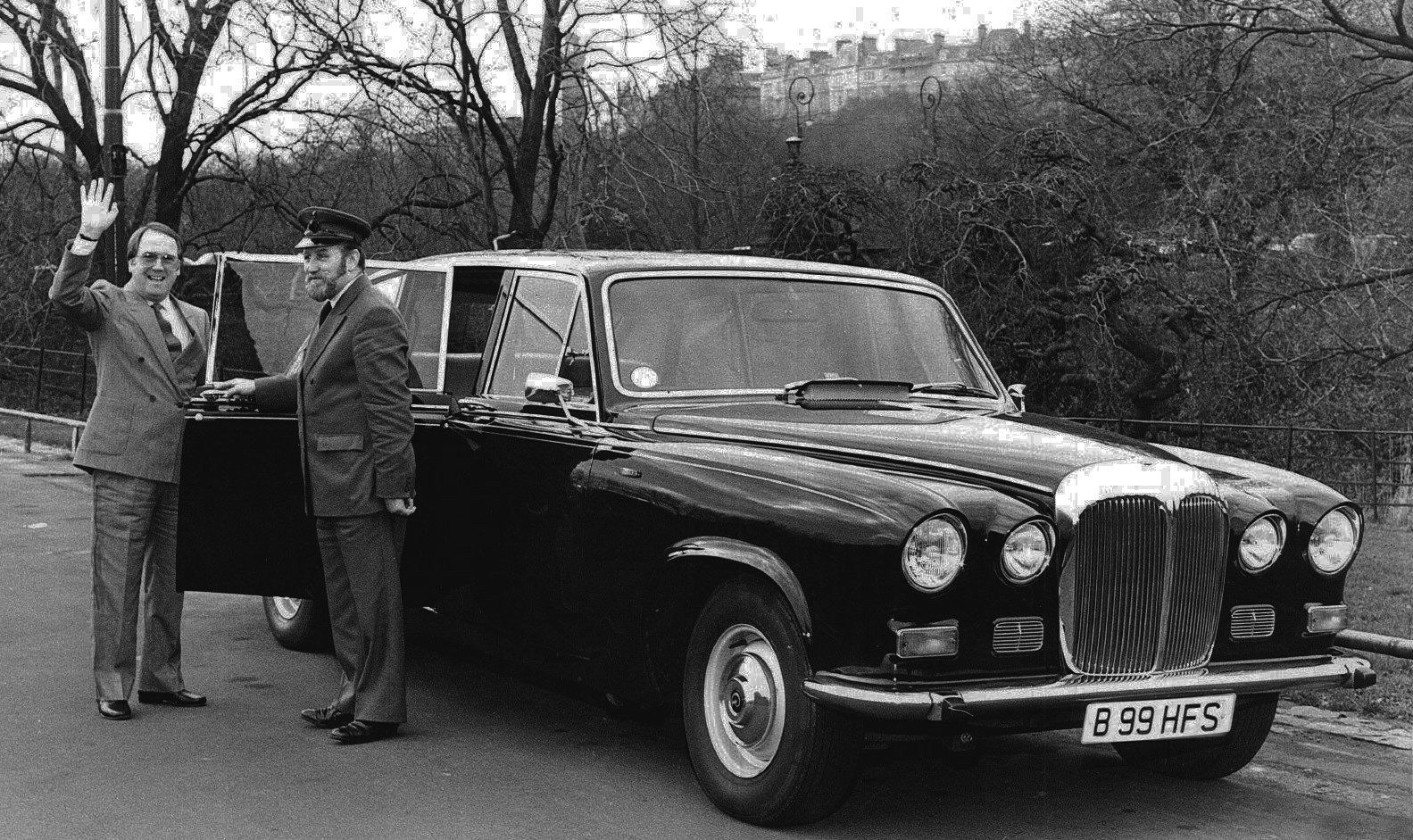 Humble Beginnings
The Little's Chauffeur Drive story begins in 1966 when two brothers, George and Mike Wills, buy a three-car taxi firm from local businessman, George Little, who is emigrating to Australia. Mike, a mechanic, looks after the cars, and George who has always been entrepreneurial, takes care of the day-to-day business, including driving and taking bookings.

The company operates primarily in the wedding and leisure markets. Leisure tour itineraries are created using guidebooks, a wall map of Scotland and a roller to estimate mileage. There's no way to contact the chauffeurs while away on tour, so stringent pre-planning is a necessity.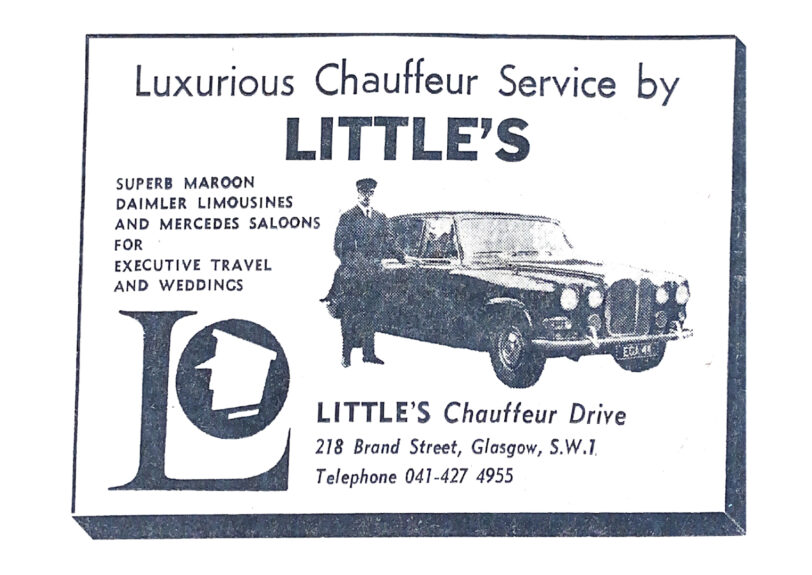 Expansion
In the late 70s, George is one of the founding members of the "International Limousine Association" and the growth of Little's worldwide service is boosted by forming partnerships with like-minded chauffeur drive companies across the globe.

By the 1980s the business is growing at a steady pace. With 10 cars on the fleet, Little's requires a new premises, and the company moves operations to a large garage and shop front on Paisley Road West, Glasgow – where Little's is headquartered to this day. The growth of ship building, whisky and financial services in Scotland creates a much greater demand for corporate chauffeur drive services, and additional premises in Edinburgh are secured to enable coverage of the whole of Scotland.

The Next Generation
Heather, like many children of family business owners, starts working in the business with no real ambition of staying long-term. During her postgraduate degree she studies some elements of marketing and subsequently her father, George, asks her to complete a six-month placement to assist with marketing Little's to financial services clients from London.

This activity is extremely successful and sets the business up for a significant jump in growth during the 90s. This is when Heather decides to join the family business on a permanent basis, being made partner in 1997. As her parents approach retirement age, a carefully planned succession is executed, and Heather becomes Managing Director in 2005.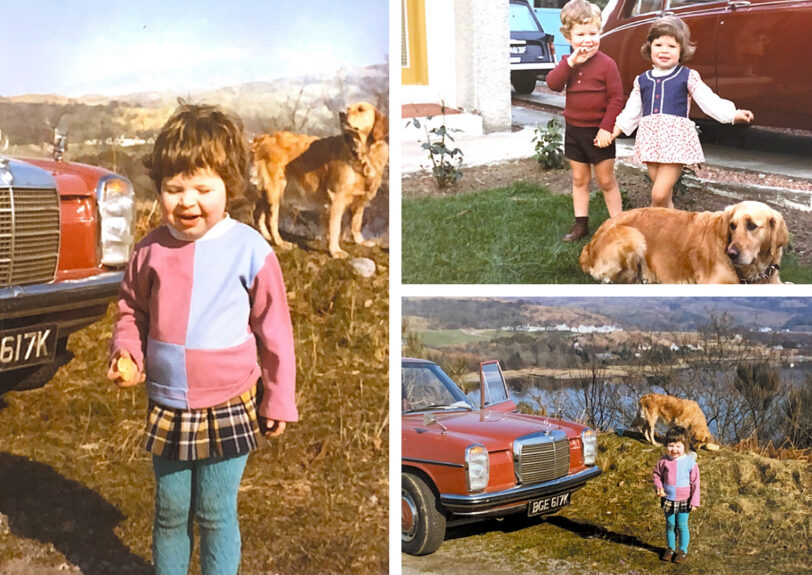 Overcoming Adversity
Little's weathers many a storm over the years, including the Gulf War and two financial crashes. But these events pale into comparison to the impact that COVID-19 has on the company. Having looked at every opportunity to pivot the business and remain operational, in late 2020 Heather makes the decision to put Little's into a financial coma to ensure there is still a viable business when the worst of the pandemic is over.

When the team finally come back from furlough, the borders open, and people start to travel again, it is COP26, the major climate conference in Glasgow, that presents Little's with an opportunity to come back strong. COP26 is the biggest event ever to take place in Scotland and Little's must quickly scale up from "having hardly turned a wheel for a year" to employing 140 additional chauffeurs, adding the same number of vehicles to the fleet, and delivering over 300 hires a day. The event not only ensures that Little's survive as a business, but are able to truly thrive again.
Little's Today
Little's come back stronger than ever before, with individuals and agents in the corporate, entertainment, events and clinical trials industries using their services globally. The Leisure Tours division experiences exponential growth, almost doubling in size from pre-COVID levels. A team of over 70 employees operates the business across head office and chauffeuring teams and post COVID figures are the strongest in the company's 55+ year history.

2023 also sees the expansion and restructure of the leadership team, giving Little's the strong foundations needed to support significant and ambitious growth plans for the next five years and beyond. Another exciting era in the Little's story, as they head toward their 60th year in business.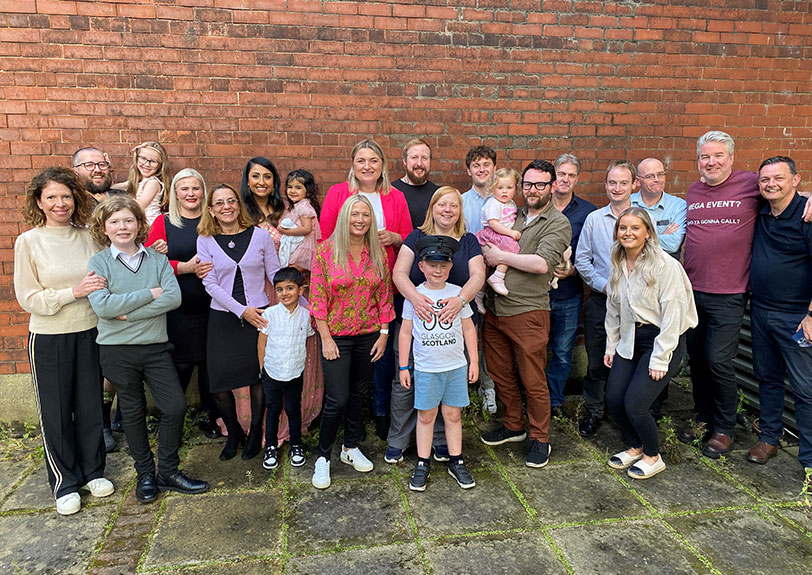 Today, Little's own over 40 luxury vehicles with a team of more than 70 employees between our head office and experienced chauffeurs.
Family Values
Our Managing Director, Heather, is the main driving force behind the innovation and growth of the company while maintaining their traditional family business values.
Sustainability
Little's commitment to sustainability has also been an important factor. The fleet is currently made up of 54% hybrid vehicles, and we are on target to increase this figure to 100%. In addition to this, Little's has removed all plastic water bottles from the Scottish fleet, replacing them with resealable, recyclable aluminium cans of water.
Worldwide Service
Our worldwide service began to develop in the late 1970s and now operates in over 125 countries across the globe.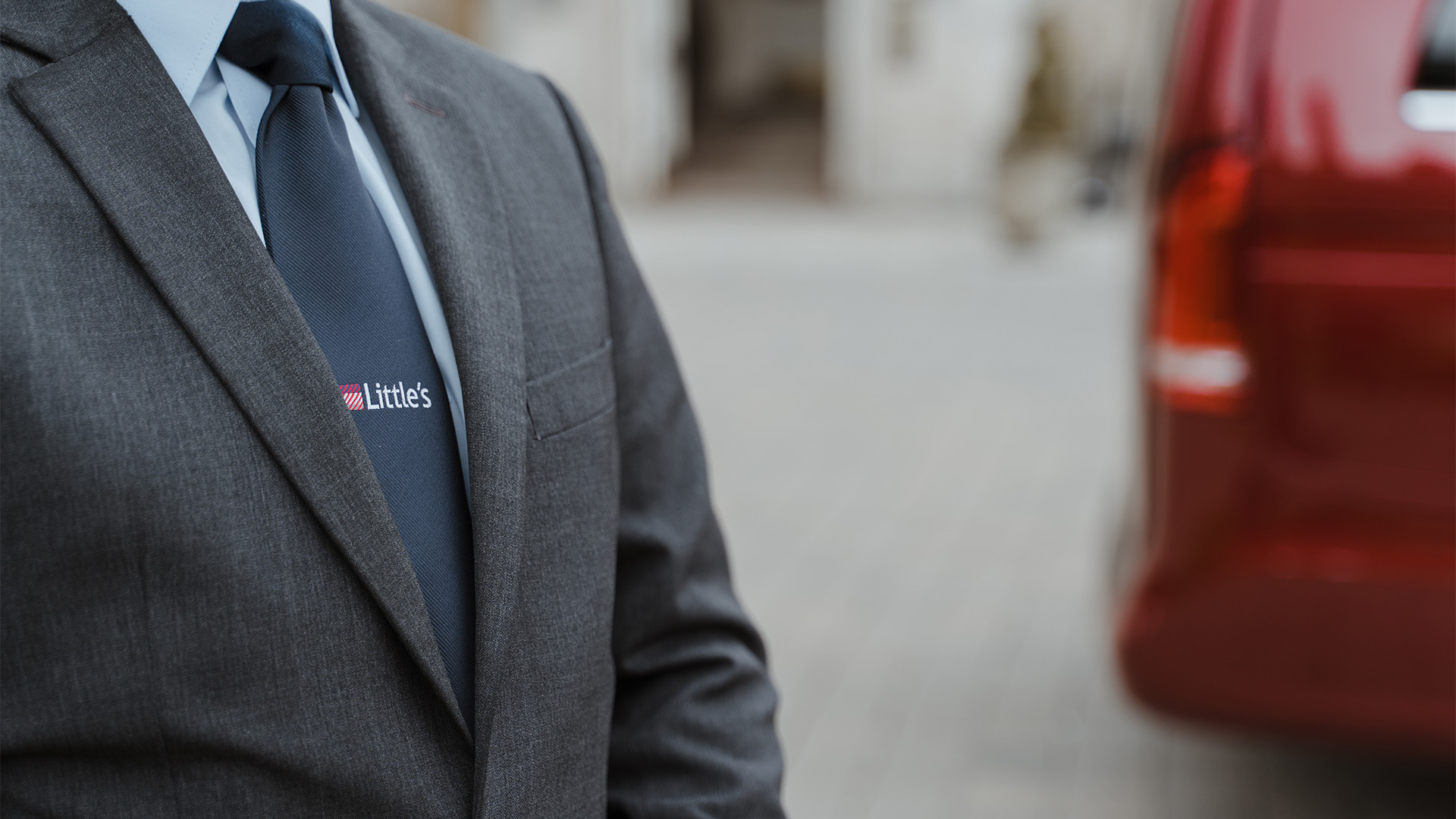 Hardworking people who love what they do, meet the team behind Little's Chauffeur Drive.
Our Team